Phenomenal experience for Honda car buyers in SoCal
About Me
Helping Honda buyers since 2004,
Sales Person of the Month
It's a blessing to help so many families with their car needs. from Fargo ND to SoCal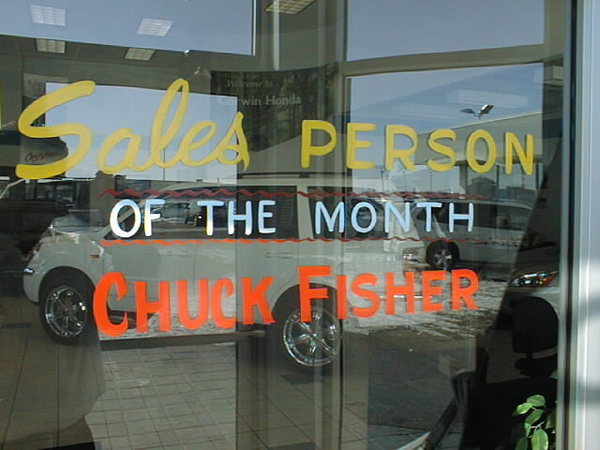 A picture is worth 1,000 words
Thanks Kenneth - enjoy your Civic Hatchback, It was a pleasure working with you and your father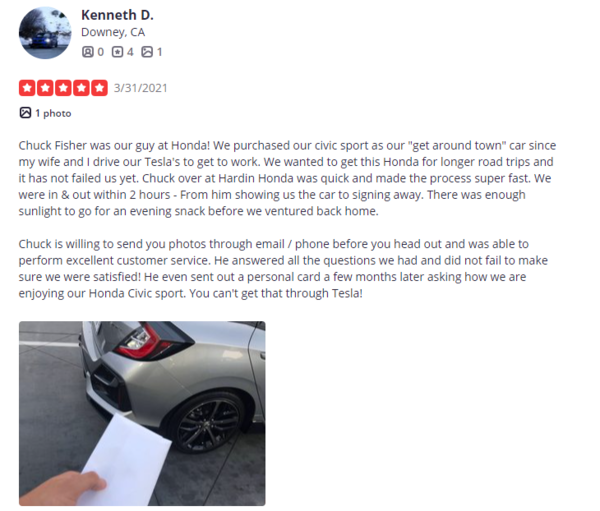 Laura & Todd were so kind
Thanks Todd & Laura for being so kind and wonderful to work with. enjoy your Honda Pilot

Duy Loves his Honda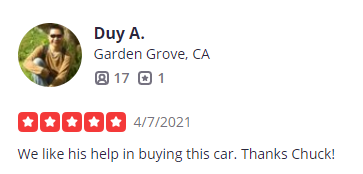 Layla Loves her HR-V
Thanks Layal - I appreciate your kind words and enjoyed helping you get the super fun to drive HR-V - it's so cute!!!

My Friend Kay
Sometimes selling a car is just the beginning of years of friendship. I always enjoy going to Japanese restaurants with my customer and dear friend Kay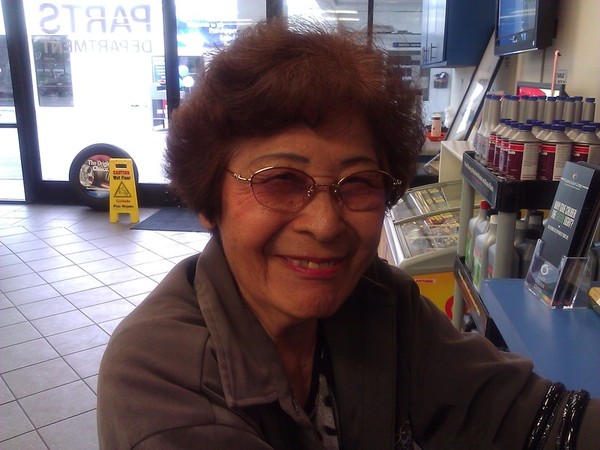 Matthew Meant it
Thanks Matthew. I know you're busy producing and ruling social media. It was cool to see you get such a luxurious and sport car as the Accord

Erin Thanked Chuck

Todd's 5 star review of Chuck
Thanks for the kind words Todd, it was a pleasure helping your daughter get her first car- the amazing Civic

Luis Loves his Odyssey Van
I'm happy you grabbed the amazing pre-loved Odyssey that was looking for a good home

Laurence is loyal
Thanks Laurenece for being so loyal and driving all the way from Arcadia to get another amazing Hardin Deal.

Mike's 5 star review of Chuck
Thanks mike - I appreciate you driving from Los Angeles to Anaheim for red carpet service. It was an honor to help you
Ron's Kind Words
Thanks Ron. It's friendly families like yours that makes my job fun. Enjoy the Hinda and thanks for being so loyal